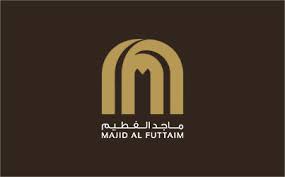 تفاصيل وظائف محاسبين فى مجموعة الفطيم
تفاصيل وظائف محاسبين فى مجموعة الفطيم
Future Career Opportunities – Finance Delivery
About us
Majid Al Futtaim Global Solutions invites you to join us in our quest to create great moments for everyone, everyday! We are the leading shopping mall, residential communities, retail and leisure pioneer across the Middle East, Africa and Asia, serving over 560 million visitors a year.
For the past two decades, we have shaped the consumer landscape across the region, transforming the way people shop, live and play, while maintaining a strong sustainability track record and the largest mall in the world to attain LEED Gold EBOM Certification. We have over 40,000 team members in 15 international markets representing over 100 nationalities – all keeping the customer at the heart of everything we do. If you enjoy being BOLD, PASSIONATE and TOGETHER, then Majid Al Futtaim is the destination for you.
Role Purpose:
This position is based in Majid Al Futtaim Global Solutions (GS). This is a new department which has recently been set-up for all the wholly owned subsidiaries of Majid Al Futtaim. Global Solutions is responsible for all the transactional accounting operations of the entities including General Ledger, Procure to Pay, Order to Cash & preparation of Financial Statements.
للتقديم علي طلب توظيف خاص بمجالك من |هنا
Role Details – Key Responsibilities and Accountabilities:
Responsible to manage assigned day-to-day operational activities of assigned books
Prepare monthly balance sheet reconciliations of assigned books/accounts while clearing reconciling items in line with company policy
Ensure intercompany transactions including all inter-company and intra-company loan transaction, interest calculation, etc. are recorded timely and are completed in accordance with the monthly close calendar
Support in the closure of revenue transactions
Responsible for monthly book closing activities as assigned
Perform accruals, maintain supporting statements and workings for all accruals
Post ledger entries during the period and submit the same for review by the Business Unit Finance
Make cost allocation entries based on allocation parameters as defined by the Business Unit Finance and issue relevant Debit Credit Notes and send them to the respective stakeholders
Personal Characteristics and Required Background:
Bachelor's degree in Finance/Accounting is a must
Advanced Microsoft Word, Excel and PowerPoint experience
Able to meet short deadlines
Able to deliver quality work under pressure
Minimum Experience (number of years):
Minimum 1 year experience working in Finance Accounting General Ledger, Accounts Payable or Accounts Receivable department (Associate Accountant)
Minimum 3 years experience working in Finance Accounting General Ledger, Accounts Payable or Accounts Receivable department (Accountant)
Minimum 5 years experience working in Finance Accounting General Ledger, Accounts Payable or Accounts Receivable department (SR. Accountant)
للتفاصيل والتقديم | من هنا
لأحدث الوظائف وايام التوظيف المفتوحة تابع قناة شغل علي تليجرام من هنا
وظائف قد تهمك ،
》اعلان وظائف شركة طيران الإمارات
》وظائف استقبال فى صيدليات Hikma
》وظائف ادارية فى بنك مصر
》وظائف محاسبين فى شركة AZLink
》وظائف خدمة عملاء فى Dawi Clinics
للتقديم علي طلب توظيف خاص بمجالك من |هنا