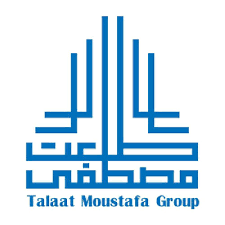 تفاصيل وظائف Social Media فى Talaat Moustafa Group
تفاصيل وظائف Social Media فى Talaat Moustafa Group
Social Media Specialist for Talaat Moustafa Group
ِAbout us
Talaat Moustafa Group – Future Builders Talaat Moustafa Group; is the leading real estate and tourism investment organization; developing exclusive and luxurious real estate communities and touristic resort of enduring value in Egypt and the Middle East.
TMG has positioned itself as a matchless provider of high standard housing amenities, embodied in the projects of Al Rehab – New Cairo, Al Rabwa – Al Shiekh Zaied City, Mayfair – Al Shroud City and, the 8000 feddan mega project Madinaty – New Cairo.
Job Description
Maintaining the company's online presence by creating compelling and engaging content that resonates with the audience, monitoring engagement, receiving feedback, and responding to viewer questions.
Updating social media accounts on a regular basis and posting content that is relevant and engaging.
Overseeing ad campaigns, promotions, and competitions to increase brand awareness and engagement.
Optimizing content for different platforms, ensuring that it meets the unique requirements of each platform while maintaining consistency in branding and messaging.
Scheduling content release times for maximum effect, leveraging insights and analytics to identify the best times to post content and reach the target audience.
Responding to engagement and reader's questions in a timely and professional manner.
Collaborating with designers and videographers to create visually appealing and engaging content that tells the company's story and resonates with the target audience.
Providing on-ground coverage of events, capturing photos and videos, and creating content that showcases the company's presence and engagement.
للتقديم علي طلب توظيف خاص بمجالك من |هنا
Job Requirements
Bachelor's degree in marketing, communications, or a related field
2+ years of experience in social media management, with a proven track record of developing and implementing successful social media campaigns
Strong understanding of social media platforms, their algorithms, and best practices for each platform
Experience in creating engaging content, including copywriting and visual design
Familiarity with social media analytics and insights tools, with the ability to leverage data to inform social media strategy
Excellent communication and collaboration skills, with experience working closely with cross-functional teams such as designers, videographers, and marketing managers
Strong project management skills, with the ability to manage multiple campaigns and prioritize tasks effectively
Proficiency in social media management tools such as Hootsuite, Buffer, or Sprout Social
Experience in running paid social media campaigns, including Facebook Ads and LinkedIn Ads
Detail-oriented and organized, with the ability to manage multiple tasks and projects simultaneously
Ability to work independently and as part of a team
Fluent in English, with excellent writing and editing skills
Job Details
Education Level:
Bachelor's Degree
Salary:
Confidential
للتفاصيل والتقديم | من هنا
لأحدث الوظائف وايام التوظيف المفتوحة تابع قناة شغل علي تليجرام من هنا
وظائف قد تهمك ،
》اعلان وظائف شركة طيران الإمارات
》وظائف استقبال فى صيدليات Hikma
》وظائف ادارية فى بنك مصر
》وظائف محاسبين فى شركة AZLink
》وظائف خدمة عملاء فى Dawi Clinics
للتقديم علي طلب توظيف خاص بمجالك من |هنا