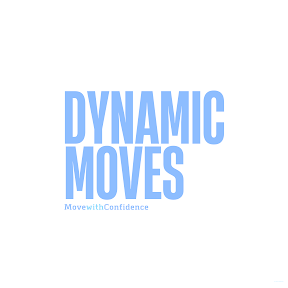 تفاصيل وظائف خدمة عملاء فى Nile Dynamics
تفاصيل وظائف خدمة عملاء فى Nile Dynamics
Customer Service Officer for Nile Dynamics Administrative Services
About us
Nile Dynamics Administrative Services is a professional administrative support company based in Haddak Alahram, Giza. We specialize in providing comprehensive administrative services to Dynamic Moves Physical Therapy, a leading physical therapy clinic located in Brooklyn, NY. Our primary goal is to assist Dynamic Moves Physical Therapy in streamlining operations and ensuring smooth day-to-day functioning.
At Nile Dynamics Administrative Services, we take pride in our expertise and commitment to delivering top-notch administrative support. Our dedicated team works closely with Dynamic Moves Physical Therapy to handle various administrative tasks efficiently and effectively, allowing them to focus on providing exceptional care to their patients.
Job Description
Greeting patients and scheduling appointments in a timely and professional manner.
Responding to patient inquiries via phone, email, or chat in a timely and professional manner.
Assisting patients with filling out necessary paperwork and verifying insurance information.
Resolving patient complaints and issues in a calm and efficient manner.
Coordinating with the physical therapy team to ensure patient satisfaction.
Maintaining patient records and updating patient information as needed.
Providing information about physical therapy services to patients and assisting them in making informed decisions.
Collaborating with other departments to ensure patient satisfaction.
للتقديم علي طلب توظيف خاص بمجالك من |هنا
Job Requirements
Excellent verbal and written communication skills in English.
Previous experience in customer service is preferred but not required.
Knowledge of customer service principles and practices.
Ability to work in a fast-paced environment and handle multiple tasks.
Strong problem-solving skills and attention to detail.
Ability to work independently and as part of a team.
Proficient in using Microsoft Office and other relevant software applications.
Work Location: On-site at our location in Haddak Alahram, Egypt
Working Hours: 6-hour shifts available, either from 2 PM to 8 PM or from 6 PM to 12 AM, with a half-hour break included. Only Sunday is off.
Must be from Giza, Al-Haram, Faisal, October, Sheikh Zayed, or Hadayek Al-Ahram
Job Details
Education Level:
Bachelor's Degree
Salary:
6000 To 9000 EGP Per Month
للتفاصيل والتقديم | من هنا
لأحدث الوظائف وايام التوظيف المفتوحة تابع قناة شغل علي تليجرام من هنا
وظائف قد تهمك ،
》اعلان وظائف شركة طيران الإمارات
》وظائف استقبال فى صيدليات Hikma
》وظائف ادارية فى بنك مصر
》وظائف محاسبين فى شركة AZLink
》وظائف خدمة عملاء فى Dawi Clinics
للتقديم علي طلب توظيف خاص بمجالك من |هنا