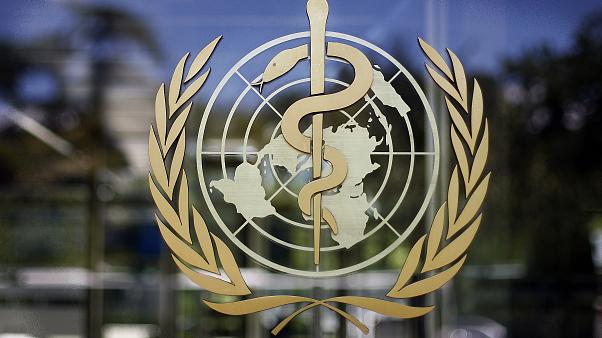 التقدم لوظائف منظمة الصحة العالمية بتاريخ 10 ديسمبر
التقدم لوظائف منظمة الصحة العالمية بتاريخ 10 ديسمبر
Team Leader
Seniority Level : Mid-Senior level
Industry : Information Technology & Services Non-profit Organization Management Government Administration
Employment Type : Full-time
Job Functions : Information Technology
Position number: 403002
OBJECTIVES OF THE PROGRAMME
Through its Assets and inventory management team (AIM), ASU provides high-quality, consistent, and responsive administrative services focusing on delivering key services essential for the day-to-day operations, and to develop and sustain WHO as a flexible, learning organization, enabling it to carry out its mandate more efficiently and effectively.
Description Of Duties
Ensure internal control measures for assets and inventory management are in place and are compliant with WHO rules and regulations. 2. Monitor RO and Country Offices' fixed assets movements ensuring regular update and submission of end of year financial reports to HQ. 3. Monitor and review the Country Offices' inventories transactions to ensure end of year physical count of WHO warehouses is conducted properly and accurate reports submitted in timely manner. 4. Conduct audit field visits to country offices to ensure proper recording of fixed assets and inventory 5. Provide guidance on country offices warehouses management according to WHO rules and regulations and in compliance with IPSAS standards. 6. Supervise the ASO petty cash account, including reporting and certification. 7. Supervise the overall operations of Supplies, Stationary and Stores, including ITT stores, services. 8. Coordinate procurement of RO Goods and Services and ensure that all equipment are monitored and custodians are updated in the Fixed Asset Register. 9. Analyze the building and contents insurance policy and recommend modifications as necessary. 10. Provide capacity building to RO and CO staff on fixed assets management and the Global Inventory Management System (GIMS) 11. Proposes enhancements and improvements to the regional SOPs in the areas of fixed assets and inventory management 12. Liaise with EMR country offices and HQ; to ensure that accurate and timely reports are submitted according to global requirements. 13. Ensure smooth and timely submission of annual physical verification and reconciliation of physical count for RO and CO Fixed Assets Achievement Activities Include: 1. Efficient and effective work performance of all above functions, guide staff, assign work, review and appraise performance; 2. Accurate fixed assets and inventories data and reporting; 3. Timely and effective operational support services and guidance to Regional Office and country office staff; 4. Establishes and maintains an appropriate record keeping system of the AIM/ ASU documents, ensuring appropriate controls over confidential matters.
Required Qualifications
Education
Essential: Completion of Secondary education, supplemented by office administration training
Desirable: University degree in public administration or business administration, or related field
Experience
Essential: At least 10 years of experience in inventory and asset management, or administrations and transactional support, including work with multiple stakeholders.
Desirable: Relevant work experience with UN agencies, multinational or international organizations, and proven experience in working remotely with geographically dispersed locations
Skills
Thorough knowledge and understanding of a wide range of administrative policies and procedures. – Good knowledge of IPSAS manual – Knowledge of SOPs related to fixed assets and inventory management
Job Posting
Dec 9, 2020, 9:43:05 PM
Closing Date
Dec 23, 2020, 11:59:00 PM
وظائف اخري قد تهمك ،
》خدمة عملاء شركة We براتب 4000 ج
》وظائف شركة أوراسكوم للإنشاءات