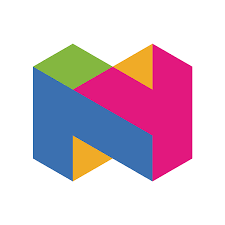 إداري بشركة Nagwa
شركة Nagwa | ايجي كاريرز
إداري بشركة Nagwa
وظائف شركة Nagwa بتاريخ 7 ديسمبر
Personal Assistant
Seniority Level : Mid-Senior level
Industry : Information Technology & Services Computer Software Financial Services
Employment Type : Full-time
Job Functions : Administrative
Personal Assistant
Summary
Nagwa is looking to hire a motivated individual who will be responsible for providing administrative business and personal support, household management to the Principals and family members
Responsibilities
Running all needed business and personal errands.
Perform weekly walkthroughs using household checklists to identify action items.
Schedule and work closely with other staff on various household vendors and contractors.
Maintain a household vendor list.
Coordinate other household staff and assist with monthly schedules.
Identify and oversee various household projects as needed.
Keep an inventory of all household supplies (light bulbs, batteries, cleaning supplies), and restock as needed. Be mindful of expiration dates.
Oversees household security personnel
Supervise gardening work and its maintenance on an ongoing basis.
Oversee onsite vendors as needed.
Travel arrangements management.
Demonstrate excellent email etiquette, concise and accurate communications.
Schedule personal appointments.
Maintain a filing system for household needs (e.g., car registrations, maintenance contracts, warranties, contractor bids, etc.).
Order home office supplies and monitor inventory.
Email a daily activity report to Principals.
Prepare and submit expense reports on a regular basis.
Work with travel concierge and accountant as needed.
Plan and coordinate family activities and events.
Assist with personal archival projects.
Providing day-to-day support for the Principals and their family members.
Assist the Principals' family members in various tasks (Managing travel arrangements including airline tickets, visas, and hotel reservations and taking/collecting visitors/managers from the airport or other locations when indicated)
Qualifications & Work Experience
Bachelor's degree in business administration
Minimum of 5+years of previous experience as a personal assistant is a must.
Previous experience in working for a family office.
Excellent command of the English language, both written and spoken.
Very good knowledge of MS Office.
Typical 8:00 a.m. – 4:00 p.m. work schedule, with the flexibility to work weekends and evenings.
Technically savvy (Familiar with Gmail, Google Docs, Google Sheets and Calendar).
Behavioral Competencies
Communication skills
Time and stress management skills
Attentive to details
Flexible
Accountable
Independent
Ability to work under pressure
Problem-solving skills
Adaptability and stability
Initiative
Team Player
Recruitment Privacy Notice
As part of any recruitment process, Nagwa collects and processes personal data relating to job applicants. Nagwa is committed to being transparent about how it collects and uses that data and to meeting its data protection obligations.
What information does Nagwa collect?
Nagwa collects a range of information about you. This includes:
your name, address and contact details, including email address and telephone number;
details of your qualifications, skills, experience and employment history;
information about the date you applied, email correspondence, writing sample assessment, comments and rating;
whether or not you have a disability for which Nagwa needs to make reasonable adjustments during the recruitment process; and
information about your entitlement to work in the UK.
Nagwa collects this information in a variety of ways. For example, data might be contained in application forms, CVs or resumes, obtained from your passport or other identity documents, or collected through interviews or other forms of assessment, including online tests.
Nagwa will also collect personal data about you from third parties, such as references supplied by former employers, information from employment background check providers and information from criminal records checks. Nagwa will seek information from third parties only once a job offer to you has been made and will inform you that it is doing so.
Data will be stored in a range of different places, including on your application record, in HR management systems and on other IT systems (including email).
Why does Nagwa process personal data?
Nagwa needs to process data to take steps at your request prior to entering into a contract with you. It also needs to process your data to enter into a contract with you.
In some cases, Nagwa needs to process data to ensure that it is complying with its legal obligations. For example, it is required to check a successful applicant's eligibility to work in the UK before employment starts.
Nagwa has a legitimate interest in processing personal data during the recruitment process and for keeping records of the process. Processing data from job applicants allows Nagwa to manage the recruitment process, assess and confirm a candidate's suitability for employment and decide to whom to offer a job. Nagwa may also need to process data from job applicants to respond to and defend against legal claims.
Where Nagwa relies on legitimate interests as a reason for processing data, it has considered whether or not those interests are overridden by the rights and freedoms of employees or workers and has concluded that they are not.
Nagwa processes health information if it needs to make reasonable adjustments to the recruitment process for candidates who have a disability. This is to carry out its obligations and exercise specific rights in relation to employment.
Where Nagwa processes other special categories of data, such as information about ethnic origin, sexual orientation, health or religion or belief, this is for equal opportunities monitoring purposes.
For some roles, Nagwa is obliged to seek information about criminal convictions and offences. Where Nagwa seeks this information, it does so because it is necessary for it to carry out its obligations and exercise specific rights in relation to employment.
Nagwa will not use your data for any purpose other than the recruitment exercise for which you have applied.
If your application is unsuccessful, Nagwa may keep your personal data on file in case there are future employment opportunities for which you may be suited. Nagwa will ask for your consent before it keeps your data for this purpose and you are free to withdraw your consent at any time.
Nagwa Data Controllers and Data Processors
Nagwa Limited U.K. is the data controller, along with our associated company Naqwa Technologies based in Egypt, for your personal information and content as defined by the GDPR. The policies set out in this document apply to both companies. The contact details for Nagwa Limited U.K. are set out at the end of this document.
Nagwa provides its services internationally. In accordance with GDPR requirements, all service providers are audited to check that they comply with GDPR requirements and substantially follow Nagwa's privacy policy.
To deliver the Nagwa service, we use a number of third party data processers who are contractually committed to deliver the privacy policy described in this document. These include:
Nagwa Technologies, Egypt
Amazon Data Hosting Services, USA
JazzHR, USA
Your information, including Personal Information, may be transferred to – and maintained on – computers located outside of your state, province, country, or other governmental jurisdiction where the data protection laws may differ than those from your jurisdiction. This includes areas outside of the European Union. To ensure GDPR compliance Nagwa has Standard Contractual Clauses in place where necessary and U.S. Companies are registered with Privacy Shield.
Your consent to this Privacy Policy followed by your submission of such information represents your agreement to that transfer.
In the event that a dispute arises with regards to the international transfer of data, you agree that the courts of England and Wales shall have exclusive jurisdiction over the matter.
Who has access to data?
Your information will be shared internally (within Nagwa Technologies) for the purposes of the recruitment exercise. This includes members of the HR and recruitment team, interviewers involved in the recruitment process, managers in the business area with a vacancy and IT staff if access to the data is necessary for the performance of their roles.
Nagwa will not share your data with third parties other than those detailed above, unless your application for employment is successful and it makes you an offer of employment. Nagwa will then share your data with former employers to obtain references for you, employment background check providers to obtain necessary background checks and the Disclosure and Barring Service to obtain necessary criminal records checks, where appropriate.
How does Nagwa protect data?
Nagwa takes the security of your data seriously. It has internal policies and controls in place to ensure that your data is not lost, accidentally destroyed, misused or disclosed, and is not accessed except by our employees in the proper performance of their duties. Nagwa uses encryption, secure socket layer, firewall, password protection, and other physical and logical security measures to help prevent unauthorized access to data. Nagwa also places internal restrictions on who in the company may access data to help prevent unauthorized access to such information.
For how long does Nagwa keep data?
If your application for employment is unsuccessful, Nagwa will hold your data on file for 6 months after the end of the relevant recruitment process. If you agree to allow Nagwa to keep your personal data on file, Nagwa will hold your data on file for 6 months for consideration for future employment opportunities. At the end of that period, your data is deleted or destroyed.
If your application for employment is successful, personal data gathered during the recruitment process will be transferred to your personnel file and retained during your employment. The periods for which your data will be held will be provided to you in a new privacy notice.
Your rights
As a data subject, you have a number of rights. You can:
access and obtain a copy of your data on request;
require Nagwa to change incorrect or incomplete data;
require Nagwa to delete or stop processing your data, for example where the data is no longer necessary for the purposes of processing;
object to the processing of your data where Nagwa is relying on its legitimate interests as the legal ground for processing; and
ask Nagwa to stop processing data for a period if data is inaccurate or there is a dispute about whether or not your interests override Nagwa's legitimate grounds for processing data.
If you would like to exercise any of these rights, please email Paula Dixon at paula.dixon@nagwa.com. You can make a subject access request by completing Nagwa's form for making a subject access request.
If you believe that Nagwa has not complied with your data protection rights, you can complain to the Information Commissioner.
What if you do not provide personal data?
You are under no statutory or contractual obligation to provide data to Nagwa during the recruitment process. However, if you do not provide the information, Nagwa may not be able to process your application properly or at all.
You are under no obligation to provide information for equal opportunities monitoring purposes and there are no consequences for your application if you choose not to provide such information.
وظائف اخري قد تهمك ،
》خدمة عملاء شركة We براتب 4000 ج
》وظائف شركة أوراسكوم للإنشاءات
》فرصة عمل Hr Screener لشركة بيبسيكو براتب 6000 ج