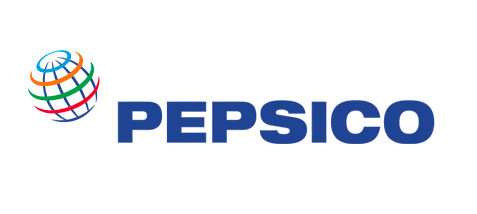 التقدم لوظائف شركة PepsiCo بتاريخ 7 ديسمبر
محلل الرقابة والتقارير - إعداد التقارير | شركة بيبسيكو
التقدم لوظائف شركة PepsiCo بتاريخ 7 ديسمبر
Control & Reporting Analyst – Reporting
Job Description
Main objective of the role is to ensure fulfillment of/complying with:
Region / division reporting requirement.
Market Unit/ Business Unit reporting requirement.
Ensure quality Balance Sheet Review reporting and COSO compliance.
Accountabilities
Ensure the MU is in compliance with the COSO requirements related to financial reporting process.
Consolidate the required financial data from different sections/locations and the 3 legal entities.
Perform analysis for financial and non-financial data required for internal and external monthly/weekly submissions.
Prepare commentaries and cause of changes for the financial data received.
Maintain closing & reporting checklist and conduct the preparatory Hyperion work for the AFC- Reporting to fulfill the regional and divisional reporting requirements.
Maintain and monitor Quality of earning monthly.
Play the role of point of contact for the non Hyperion users, whether in control or planning or other functions, when it comes to extract and analysis data from Hyperion.
Maintain IT chart of accounts.
Other income and expenses analysis monthly.
Support in preparation of the quarterly and annual reporting requirements e.g. quarterly commitment reports, Tax package to NY, annual Fixed Assets Reports…etc
Support HR and IT department in tracking their department's expenses through monthly report shown the actual vs. AOP account wise.
Work comfortably with the Company's application (SAP) to extract, validate and reconcile actual data.
Adhere to reporting agenda and ensure meeting all deadlines.
Qualifications/Requirements
Bachelor's Degree in Finance / Economics from an accredited University.
Prior Work Experience: 4-5 years experience in Accounting/planning.
Knowledge: Excellent writing skills.
Language Proficiency: Fluency in English and Arabic
Skills & Abilities: Proficient in computer usage. Microsoft Office, Excel, Power Point.
Results oriented, takes initiatives to get things done and work under pressure.
Excellent communication skills.
Team player, adapts well in a diverse environment.
Good knowledge of local and US Accounting Standards.
Oracle / SAP Knowledge is a plus.
Relocation Eligible: Not Eligible for Relocation
Job Type: Regular
وظائف اخري قد تهمك ،
》خدمة عملاء شركة We براتب 4000 ج
》وظائف شركة أوراسكوم للإنشاءات
》فرصة عمل Hr Screener لشركة بيبسيكو براتب 6000 ج