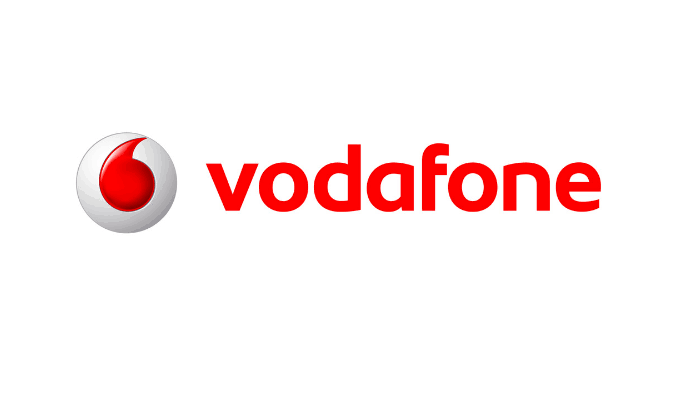 فرصة عمل Energy Business Analyst بشركة ڤودافون
شركة ڤودافون مصر | ايجي كايريز
فرصة عمل Energy Business Analyst بشركة ڤودافون
شهادة في تكنولوجيا المعلومات أو العلوم أو الهندسة أو خبرة معادلة.
Energy Business Analyst
Industry : Information Services Information Technology & Services Telecommunications
Employment Type : Full-time
Job Functions : Business Development Sales
Role Purpose
The Energy Performance team in Group Technology leads the related strategy and programme across our 19 markets globally. A key component of this strategy is to manage and analyse our energy data effectively and efficiently by using big data analytics and machine lerning in addition to convential tools.
Energy consumption also contributes to 95% of our greenhouse gas emissions. Vodafone has therefore defined energy innovation as transformation objective and set public targets to achieve 100% renewable electricity supply by 2025 and reduce greenhouse gas emissions by 50% (2025 vs 2017).
Also, Vodafone Group, are implementing a global, energy invoicing and billing system and service to ensure the right energy invoices are paid at the right time for the right amount, for all 19 markets we operate in globally. For this, we are working on developing 6 user cases to enable energy invoice validation against; the physical (paper) invoice, energy consumption validation, invoice exception reporting, non-commodity validation, tariff optismation & self/tennant billing capabilities.
Purpose of the role as the Business Analyst in Energy Services (NW _VOIS Egypt) is to be the link between the end user (Local Markets), key stakeholders and project team members to understand business requirements and analyse, evaluate, and refine processes to ensure the service meets the business's needs, which enable Vodafone Group and local markets to deliver energy consumption, cost savings, work efficiency and productivity .

Key Accountabilities And Decision Ownership
Responsible for Identifying and prioritizing technical and functional requirements
Responsible for ensuring a complete and traceable mapping of business requirements between domains and designing, building, testing, operating, performing user acceptance testing
Responsible for definition and modelling of use cases using business modelling techniques to ensure successful delivery of solutions
Evaluating business processes, anticipating requirements, uncovering areas for improvement, and developing and implementing solutions and leading ongoing reviews of business processes and developing optimization strategies
Conducting meetings and presentations as a liaison between stakeholders and users
to share ideas and findings and performing requirements analysis accordingly Responsible for organising workshops with local market and group teams to capture 'As Is' processes and requirements in liaison between stakeholders and users to share ideas and findings and performing requirements analysis accordingly
Ensuring proper understanding of agile methodology , practice and continuous improvement of scrum events
Arranging daily stand-up meetings, facilitate meetings, schedule meetings, demo and decision-making processes whenever required
Work with Product Owners and Technical Leads to understand backlog content, and ensure Features and user stories are ready for work by Scrum Team
Responsible for understanding and assessing the impact of small, medium and large changes across the business to come to new conclusions based on the findings and developing integrated business analyses and future service projections to meet business requirements
Core Competencies, Knowledge And Experience
Experience in building and operating data-realated service teams ideally with focus on energy data.
Highly customer focused individual with a clear passion for delivering ahead of customer and business expectations and expected to be analytic thinking, problem solving and future-oriented
Experience creating detailed reports and giving presentations and a track record of following through on commitments
The ability to influence stakeholders and work closely with them to determine acceptable solutions
Fundamental analytical and conceptual thinking skills and excellent planning, organizational, and time management skills
Strong Business Model Analysis, Process Design, Systems Analysis, Project Planning to produce clear business plans & solutions
stakeholder management, leadership, communication and engagement skills in an international and cross-functional environment.
Expected to be analytic thinking and result and future-oriented
Good understanding of energy and telecommunication technology. Ideally experience with smart meter and controls technology
Experience in project Agile delivery and in data analytics and visualisations (e.g. competency in advanced microsoftMicrosoft applications including Word, Excel, and Outlook advanced excel, ) VBA, SQL, SSRS, Python, R, Hadoop, Spark, Tableu, Power BI) .
Very good English language skills (spoken and written) and additional languages like German, Spanish or Italian is a plus
Must Have Technical/professional Qualifications
Degree in IT, science, engineering, or equivalent experience.
Use Case Modelling technique
Agile Methodology (Scrum, Kanban,) knowledge or Project Management
Energy Management knowledge
وظائف اخري قد تهمك ،
》خدمة عملاء شركة We براتب 4000 ج
》وظائف شركة أوراسكوم للإنشاءات
》فرصة عمل Hr Screener لشركة بيبسيكو براتب 6000 ج