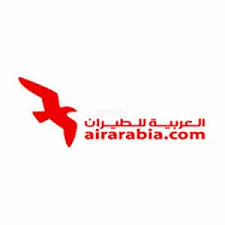 تفاصيل وظائف خدمة عملاء فى Air Arabia
تفاصيل وظائف خدمة عملاء فى Air Arabia
Call Center Agent – GoCozmo- Mohandessin for Air Arabia
About us
Air Arabia (PJSC), listed on the Dubai Financial Market, is the Middle East and North Africa's first and leading low-cost carrier flying to over 150 destinations across the world. Air Arabia was the first airline to introduce the low-cost carrier concept in the region and is on a mission to serve all Arab countries and beyond, constantly undergoing aggressive route expansion, taking advantage of its ideally located hubs in the United Arab Emirates, Morocco and Egypt.
Job Description
Handles customers' enquiries, requests and complaints in a positive effective manner whilst ensuring company's branding and corporate image are reflected in a positive manner and as per approved quality standards.
Responds to customers' incoming calls pertaining to all kinds of enquiries, requests, and complaints timely and accurately to reflect a positive image of the company.
Provides accurate information about the company's products and services; processes travel bookings, modifications and cancellations on reservations.
Handles customers' complaints of different nature, identifies and prioritizes problems according to complexity, and provides immediate solutions accordingly.
As needed, escalates complaints to concerned parties in Contact Center or any other division and follows up on action taken.
Promotes the company's products and services through cross-selling such as ancillaries, holidays packages, loyalty programs, etc. ensuring monthly targets are met thus increasing the revenue and sales.
Converts lead calls to Contact Center sales agents and field sales agents as needed and follows up with customers to ensure enquiries been responded to effectively.
Demonstrates thorough understanding of the Contact Center core activities & functionalities, supports the team in day-to-day operations ensuring maximum productivity, flexibility, and cooperation are achieved.
Ensures all key performance indicators for customer satisfaction are achieved, including agreed service levels, quality standards and productivity.
Demonstrates willingness and cooperation in learning new initiatives and methodologies that add value to the overall performance.
Performs any additional responsibilities as advised by the Line Manager/Supervisor.
Job Details
Education Level:
Bachelor's Degree
Salary:
6000 To 8000 EGP Per Month, Start 6000 – 8000 Net Including 20% KPI Medical Insurance Life Insurance Social Insurance Training Paid After Three Months Incentive( Daily , Weekly & Monthly) Overtime Night Shift
للتفاصيل والتقديم | من هنا
لأحدث الوظائف وايام التوظيف المفتوحة تابع قناة شغل علي تليجرام من هنا
وظائف قد تهمك ،
》وظائف خدمة عملاء فى شركة Transcom
》اعلان وظائف بنك QNB
》وظائف خدمة عملاء فى شركة Raya
》وظائف بيت الزكاة والصدقات المصري
》وظائف شركة الأهلي للخدمات الطبي