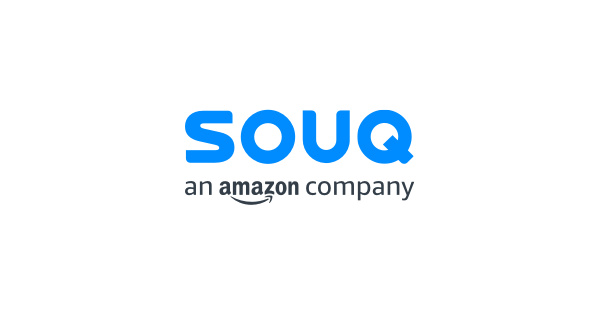 وظيفة Customer Experience Analyst بشركة سوق
souq - Customer Experience Analyst - EgyCareers
وظيفة Customer Experience Analyst بشركة سوق
التفاصيل : –
Customer Experience Analyst
Description
Amazon's mission is to be earth's most customer-centric company. We work towards a single goal: to ensure the best experience for our customers. To achieve this, Amazon Middle East (ME) Customer Service (CS) is looking for a Customer Experience Analyst who will support the Customer Effort Reduction team within CS. The ideal candidate will drive operational improvements by understanding and addressing customer impacting issues, and utlizing levers of Customer Experience (CX) improvements. A part of your role will also require you to identify CX opportunities and surface them to relevant partner teams for prioritization. An ideal candidate will be a self-starter who is passionate about discovering and solving problems on customers' behalf.
The successful candidate will be based from our CS site in Cairo, Egypt, and will be able to:
Identify customer pain points and drive projects to improve the customer experience and key metrics.
Proactively manage customer-impacting issues as they come up in a troubleshooting mode.
Construct and send mass customer communications.
Provide analysis, write-ups and regular reporting of customer impacting issues.
Identify opportunities to improve CX through notifications across channels such as Email, SMS and Push.
Suggest research and compile Voice of the Customer proposals to improve customer experience.
Systemically escalate customer problems to drive short terms as well as long term CX improvements.
Basic Qualifications
A successful Customer Experience Analyst will have the following skills:
From 2+ years in customer experience/Operations focused roles
Relentless obsession for the customer
Excellent English communication skills both verbal and written
Demonstrates flexibility in work hours based on scheduling needs and customer demands
Ability to work independently, self-motivated, and demonstrate flexibility in approaching responsibilities and change
Displays good judgment and discretion.
Proficiency in other Microsoft Office tools such as Excel and Word and collaboration tools such as SharePoint, Quip, and OneNote
Self-disciplined, quick self-learning, diligent and proactive
Preferred Qualifications
A successful Customer Experience Analyst will have the following skills:
From 2+ years in customer experience/Operations focused roles
Relentless obsession for the customer
Excellent English communication skills both verbal and written
Demonstrates flexibility in work hours based on scheduling needs and customer demands
Ability to work independently, self-motivated, and demonstrate flexibility in approaching responsibilities and change
Displays good judgment and discretion.
Proficiency in other Microsoft Office tools such as Excel and Word and collaboration tools such as SharePoint, Quip, and OneNote
Self-disciplined, quick self-learning, diligent and proactive
وظائف اخري قد تهمك ،
》وظائف بنك CIB بشهر نوفمبر 2020
》وظائف بنك عوده بتاريخ 23 نوفمبر 
》وظائف البريد المصري برواتب تبدء من 3500 ج 
》وظائف مصلحة الضرائب المصرية – وزارة المالية