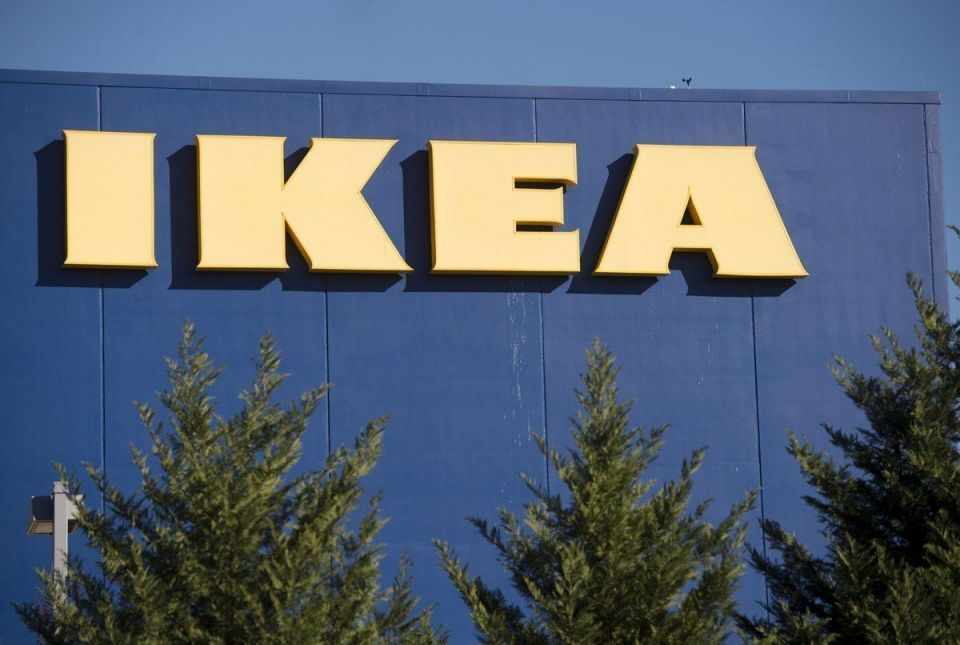 مطلوب محاسبين لشركة إيكيا
IKEA - Accounts Payable Accountant - EgyCareers
مطلوب محاسبين لشركة إيكيا
أعلنت شركة إيكيا احدي شركات مجموعة ماجد الفطيم الرائدة عن حاجتها إلي محاسبين
Accounts Payable Accountant | IKEA | Service Office
Industry : Retail
Employment Type : Full-time
Job Functions : Accounting/Auditing Finance
About Al-Futtaim Private Company LLC
No two days are the same at Al-Futtaim, no matter what role you have. Our work is driven by the desire to make a difference and to have a meaningful impact with the goal of enriching everyday lives . Take our engaging and supportive work environment and couple it with a company culture that recognises and rewards quality performance, and what do you get? The chance to push the limits every single day.
As a humble family business that started on the banks of the Dubai Creek in the 1930s, Al-Futtaim has expanded to a presence in 31 countries, a portfolio of over 200 companies, and 42,000 employees. You'll find us in industries ranging from automotive and retail, to finance and real estate, and connecting people with international names like Lexus, Ikea, Robinsons, and Adidas. Our team is proudly multicultural and multinational because that kind of diverse representation gives us the global mindset to grow and impact the people, markets, and trends around us.
About Al-Futtaim IKEA
We are a values-driven company with a passion for life at home. Our vision is to create a better everyday life for the many people.
Al-Futtaim IKEA holds the franchise rights for IKEA in Egypt, Oman, Qatar and the United Arab Emirates.
About You
You have the ability to priorities and organize own work in order to make the most efficient use of time available. You are enthusiastic about assignments and working with others in a team. You have the ability to work in a fast retail environment. You want to create a better life for many individuals at their homes.
What's more, we believe that you have the following knowledge, capabilities and motivation:
Live and share the IKEA values every day.
University degree in Accounting
3+ years Accounts Payable experience, preferably in retail, FMCG or pharmaceutical industry.
SAP experience is mandatory, MS Navision (advantage)
Proficient in MS office applications
Mathematical and analytical skillls
Excellent Arabic and English communication
Interpersonal Skills, Problem Solving, Confident, Multi-tasking, Prioritizing
About The Role
You ensure that all important documents are constantly monitored and accounting treatment is accurately maintained.
Key Specific Accountabilities
Review import shipments documents and record the required entries related.
Invoices review and recording
Control clearing agencies accounts and manages their payments.
Ensure the smooth payment preparation
Complete month end duties to ensure all reporting can be completed on time
Supplier Reconciliation
Customs account monitoring
Prepare monthly VAT analysis
Record all travel expenses and analyze the travel expenses account.
Respond to the payable queries by coordinating with the Shared Service office
Petty Cash Accounts and related GL entries
Support the department managers to prepare for audits and has to ensure that auditors queries and requirements for any supporting evidence etc. are provided during the audit.
A few more things for you
Interest? Then please join us for a rewarding career journey!
We are here to provide excellent service but a little help from you can ensure a five-star candidate experience from start to finish.
Before you click, "apply": Please read the job description carefully to ensure you can confidently demonstrate why this opportunity is right for you and take the time to put together a well-crafted and personalised CV to further boost your visibility. Our global Talent Acquisition team members are all assigned to specific businesses to ensure that we make the best matches between talent and opportunities. We not only consider the requisite compatibility of skills and behaviours, but also how candidates align with our Values of Respect, Integrity, Collaboration, and Excellence.
As part of our candidate experience promise, we also want to make ourselves available to you throughout the application process. We make every effort to review and respond to every application.
وللأستفسارات و أحدث الوظائف ممكن تتابع إتش ار الموظفاتي | من هنا
وظائف اخري تهمك ،
》منظمين إنتخابات مجلس الشعب (الاعاده) براتب يومي 200 ج
》وظائف مصلحة الجمارك بتاريخ 25 أكتوبر
》مطلوب Promoter لمجموعة العربي 
》 وظائف إدارية في شركة Orascom
》خدمة عملاء البنك الأهلي المصري براتب 5000 ج