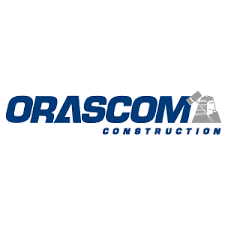 مطلوب مهندسين IT لشركة أوراسكوم
Orascom Construction - Senior Helpdesk Technical Support - EgyCareers
مطلوب مهندسين IT لشركة أوراسكوم
Senior Helpdesk Technical Support
Job Details
Seniority Level : Mid-Senior level
Industry : Construction
Employment Type : Full-time
Job Functions : Engineering
About Orascom
Orascom Construction (OC) is a leading global engineering and construction contractor primarily focused on infrastructure, industrial and high-end commercial projects in the Middle East, North Africa, the United States, and the Pacific Rim for public and private clients. The Company also develops and invests in infrastructure opportunities. OC employs approximately 53,000 people worldwide and is dually listed on NASDAQ Dubai and the Egyptian Exchange.
The Company has grown from operating in 4 countries in the 1990s to having investments and operations in over 10 countries today.. OC has consistently ranked among the world's top contractors and was ranked number 32 on ENR's 2017 Top 250 International Contractors list.
We have a strong track record of completing several landmark projects, having invested in developing a wide range of core competencies that enhance our competitiveness. Our extensive track record includes the construction of over 50 million tons per annum of cement and fertilizer production capacity around the world, the first PPP wastewater treatment plant and solar power plant in Egypt, and the largest water desalination plant in Africa.
We strive to be a valued contributor to the economic and social progress of the communities in which we operate. We take pride in our shared achievements on every project and are proud of the contribution our success makes towards social and economic progress in our region.
ROLES & RESPONSIBILITIES :
Provide technical briefing and act as technical reference to new Technical Support Engineers to assist them in handling users' technical issues.
Supervise Technical Support team members and follow up their activities on a daily basis to ensure OCI Users' daily requests are delivered and technical problems are resolved in a timely manner.
Follow the schedule of maintenance and repair IT resources.
Receive daily calls referred by the Call Center team through the CRM and respond to users' calls and requests based on in terms of urgency based on OCI SLAs
Install and configure new PC hardware and software directly for OCI users received through the CRM.
Provide first line support for users and troubleshoot complicated technical issues and ensure they are resolved in a timely manner based on the daily priority list.
Provide second line support and troubleshoots users' PC hardware, software and ensure users' issues are resolved in a timely manner based on the daily priority list.
Identify and escalate urgent technical issues to respective owners from other IT Functions if required and follow up to make sure user's is case is closed.
Orient and advise respective users on appropriate actions in using hard ware and software on their computers.
Perform other assignments as necessary to support the function/department
Ensure working according to the company HSE policies and regulations, risk assessment and environmental aspects.
MINIMUN QUALIFICATION & REQUIREMENTS :
BSC Computer Engineering
MCSE is a must
ITIL foundation certified is preferred
three years' experience in the same field
Good command of English language
Microsoft Office
وللأستفسارات و أحدث الوظائف ممكن تتابع إتش ار الموظفاتي | من هنا
وظائف اخري تهمك ،
》منظمين إنتخابات مجلس الشعب (الاعاده) براتب يومي 200 ج
》وظائف مصلحة الجمارك بتاريخ 25 أكتوبر
》مطلوب Promoter لمجموعة العربي 
》 وظائف إدارية في شركة Orascom
》خدمة عملاء البنك الأهلي المصري براتب 5000 ج