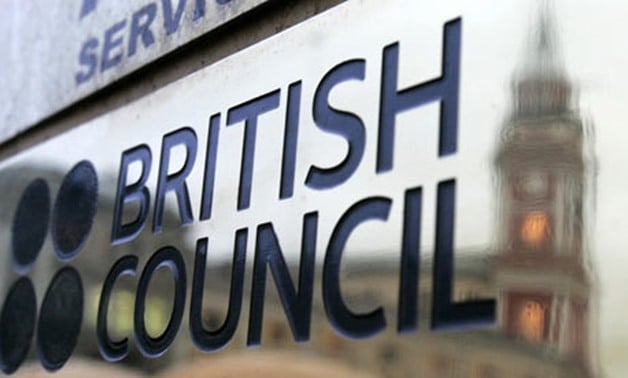 إداري في قسم الحسابات للمركز الثقافي البريطاني بالقاهرة براتب 28 الف
British Council - Contracts Finance Partner - EgyCareers
إداري في قسم الحسابات للمركز الثقافي البريطاني بالقاهرة براتب 28 الف
أعلن British Council بتاريخ 23 أكتوبر 2020 عن حاجته إلى Contracts Finance Partner براتب ثابت يبدء من 28,494 الف جنية
وآخر موعد للتقديم 7 من شهر نوفمبر ،
التفاصيل :
Contracts Finance Partner
Date: 23-Oct-2020
Location: Cairo, Middle East and North Africa, EG
Contract Duration: 1 year
Location: Cairo, Egypt
Pay Band: 7/F
Salary: 28,494 EGP NET + medical insurance
Closing date: 7 November 2020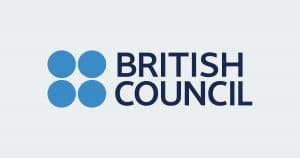 Role Purpose
The purpose of the Contracts Finance Partner is to oversee and manage the financial systems, processes and budget of donor funded programmes in the Region. This includes effective management of financial risk, compliance, planning, grants provision mechanisms, management reporting and financial analysis for specific programmes. S/he will ensure that finance-related activities within the programmes are established and delivered to the required standards of the financial control framework to enable successful delivery of the project and meet British Council and Donor standards, requirements, audit and reporting needs.
The focus of the role will be the Tfanen project. Tfanen is delivered by the British Council in partnership with EUNIC (the European National Institutes of Culture). EUNIC is Europe's network of national cultural institutes, with 36 members from all 28 EU member states. EUNIC members work in the arts, languages, youth, education, science, society, inter-cultural dialogue, and development, and join together in 100 clusters globally to collaborate on common projects and programmes to promote the role of culture in the EU's internal and external relations. The EUNIC cluster presidency (rotating) in Tunis is currently held by the Goethe-Institute.
The post holder will be accountable for the effective management and reporting of all the programme finances in line with international best practices and corporate, client and programme quality standards. This includes among others: financial control and management, financial planning and delivery, budgeting and forecasting ensuring programme expenditure and income projections are realised, audit management, tax liaison, client invoicing in accordance with both donor requirements and British Council corporate standards. In addition to the principal programme responsibilities the post holder may also provide ad hoc support in any of the following detailed areas as required to support other projects within the MENA region as work priorities and capacity allow. The focus of the role will be to support the Tfanen project in Tunisia, and other projects carried out across the MENA region as necessary.
Main Accountabilities:
Financial systems and controls
Maintains an effective and efficient system of internal controls which comply with British Council's corporate standards.
Financial systems and processes effectively aid operational programme delivery and are compliant with client Head Contract requirements and corporate British Council standards.
Financial policies and guidelines are regularly reviewed to ensure they continue to be implemented appropriately.
Ensures that all financial records and accounts are compiled on a timely basis and that audit requirements are considered in day to day project delivery. The audit trail is visible, transparent and maintained by all members of the team.
Ensures invoices are raised in accordance with the programme plan and collected in accordance with the agreed payment terms.
Lead on monthly monitoring and reconciliation of the contract budget and work with the project team to identify and report risks and issues.
Financial planning & Reporting
Detailed annual and quarterly programme budgets are prepared in line with Head Contract requirements; multi-annual planning budgets are revised to accommodate contractual changes.
Lead on financial planning, (re)forecasting, cash flow, reporting and analysis, working with the Project Team to ensure accurate, timely and complete financial management of the project budget on SAP meeting British Council standards and compliance.
Preparation of yearly financial reports; client reporting formats and conditions complied with and internal corporate financial processes are undertaken on time and to standards specified
Ensures internal audit receives a 'satisfactory' rating at minimum; facilitates and leads the programme team preparation for external audits; leads the programme management response to audit recommendations.
Audited accounts summary prepared in sufficient time for presentation in Annual Report and for presentation to Programme Governance bodies.
Ad-hoc periodic reports for budget holders, senior management and donors prepared to standards required.
Financial support is provided to the project team to facilitate value for money analysis.
Additional ad hoc financial reporting on the programme as required.
Risk Management
Ensures corporate Financial Control and Compliance Framework (FCCF) and Enterprise and Risk Management Framework (ERMF) are followed and meetings are held in line with the corporate standard and schedule.
Ensures process owners understand the framework requirements and report risk adequately and effectively; undertakes supervision, coaching and mentoring of process owners and ensures that appropriate trainings are held at the right time.
Support Team Leader in the completion of the Management Control Checks.
Manages information created and received in compliance with the British Council's information management standards, policies, UK data protection principles and local legislation.
Qualifications:
Fluency in English is essential
Fluency in French is a strong advantage
Professional qualification in finance and/or accounting (e.g. ACCA, CIMA, CIPFA) is essential
Project level financial management for donor funded project (at least 2 years)
Operating successfully in large development project teams
Managing partners and sub-contractors in delivering programme objectives and activities
Stakeholders relationship management
Contract and procurement management
Knowledge of granting procedures, NGO financing, foreign donations rules and regulations
Previous experience of working with SAP
A connected and trusted UK in a more connected and trusted world.
Equality Statement
The British Council is committed to a policy of equality and to valuing diversity and is keen to reflect the diversity of the societies in which we work at every level within the organisation. We welcome applications from all sections of the community. We aim to abide by and promote equality legislation by following both the letter and the spirit of it to avoid unjustified discrimination, recognising discrimination as a barrier to equality of opportunity, inclusion and human rights. All staff worldwide are required to ensure their behaviour is consistent with our policies.
The British Council has Disability Confident Employer Status. We offer a guaranteed interview scheme for disabled applicants who meet the essential criteria for the role. Applicants are encouraged to highlight any specific requirements or adjustments needed to enable participation in the recruitment process.
The British Council is committed to safeguarding children, young people and adults who we work with.
We believe that all children and adults everywhere in the world deserve to live in safe environments and have the right to be protected from all forms of abuse, maltreatment and exploitation as set out in article 19, UNCRC (United Nations Convention on the Rights of the Child) 1989.
Appointment to positions where there is direct involvement with vulnerable groups will be dependent on thorough checks being completed; these will include qualification checks, reference checks, identity & criminal record checks in line with legal requirements and with the British Council's Safeguarding policies for Adults and Children.
If you have any technical problems please email askhr@britishcouncil.org
وللأستفسارات و أحدث الوظائف ممكن تتابع إتش ار الموظفاتي | من هنا
وظائف اخري تهمك ،
》منظمين إنتخابات مجلس الشعب (الاعاده) براتب يومي 200 ج
》وظائف مصلحة الجمارك بتاريخ 25 أكتوبر
》مطلوب Promoter لمجموعة العربي 
》 وظائف إدارية في شركة Orascom
》خدمة عملاء البنك الأهلي المصري براتب 5000 ج
》إداري في المركز الثقافي البريطاني بالقاهرة براتب 7700 ج