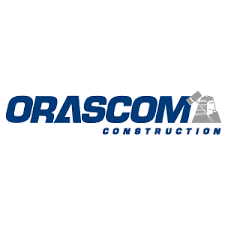 وظائف إدارية في شركة Orascom
Orascom Construction - Jobs - EgyCareers
وظائف إدارية في شركة Orascom
1 – Construction Manager
Responsibilities
Organize and direct staff and activities concerned with the construction and maintenance of the structures.
Manage/supervise the construction staff and workers within the construction in performing delegated tasks.
Review the technical specifications to determine appropriate construction methods.
Ensure that the materials and equipment resources are required delivered on time.
Ensure that the construction resources are used well and within the budget.
Coordinate with all sections (Scheduling, Technical Office, Quality Control, and Safety) to set effective work procedure during the construction process.
Follow up with Planning Department, sub-contractors schedule and estimate time within the project master schedule in order to determine and solve any related problems.
Manage the availability of all resources in all aspects (equipment, manpower, and material) to meet the project deadlines and budget.
Insure the work under his responsibilities is determined and executed effectively and efficiently in accordance with the tender study.
Oversee the selection of trade Sub-contractors and general contractors who are ideal for the completion of a project.
Monitor the work done by the sub-contractors, develop their performance and solve any related problems.
Coordinate with the technical office for the best execution means and determine any technical problems found in shop drawings.
Negotiate and study any subcontractor's modifications suggestion and escalate it for Project Manager for approval.
Decide the necessary actions are taken to deal with the results of delays, bad weather, or emergencies at construction site.
Evaluate the construction methods & determine cost-effectiveness of plans by redesigning the construction methods and taking the Project Manager's approval.
Lead and guide the construction team in respect of health, safety, and environment; performance quality, methods and procedures; productivity costs and time; and resources utilization.
Coordinate with Project Control Manager to set the effective project time schedule passed on construction activities and gradually updated in order to tack the necessary action.
Coordinate with Quality Control Manager to set the Project Quality Plan, site inspections/testing according to construction activities and time schedule.
Coordinate with Safety Manager to set the project safety plan according to construction activities and time schedule.
Qualifications
BSc. Engineering.
Project Management Certificate (Preferable).
10+ years of experience.
Excellent command of English language
Microsoft Office.
(Primavera (Preferable
2 – Technical Office Manager
Responsibilities
Direct the staff and activities concerned with the technical office department and maintenance of the structures passed on work activities and load.
Ensure adherence to technical office policies and procedures through continuous review to the project contracts, terms and conditions, time schedule, review of design drawings and owner/consultant's bill of quantities (BOQ).
Follow up /Review the project designs with consultant in order to prepare project shop drawing to highlight any deviation with the code/standards.
Coordinate with Site Manager and project control Manager under project Manager direct supervision to set an effective work procedure, work priorities and suitable resources allocation.
Coordinate all technical matters between engineering, construction, procurement and subcontractors in order to solve any potential problems.
Set/Follow up with project consultant the effective cycle of approvals for shop drawing and Material submittals.
Manage shop drawing team to produce project's shop drawings in a timely and accurate manner and getting consultant approval.
Follow up with Construction team to solve all technical problems that may arise during construction.
Manage Quantity Surveying team in the issuance of bill of quantities, payment approvals and change orders in a timely and accurate manner.
Ensure an effective material management process relating to, submittals approval process, control, storage and distribution of materials according to the projects' needs.
Ensure proper distribution of all updated & approved project documents to all project concerned parities to keep them all updated.
Review and approve scheduled bill of quantities, request for information (RFI) and subcontractors' invoices.
Review monthly owner's invoices and ensure its comprehensiveness and accuracy.
Support Planning and Cost Control Department in monitoring monthly construction progress.
Support Contract Administrators in preparing any technical/cost claims with sufficient information about any variation orders.
Qualifications
BSc. of Electrical Engineering.
10+ years of experience.
Excellent command of English language
( Microsoft Office ( AutoCAD
وللأستفسارات و أحدث الوظائف ممكن تتابع إتش ار الموظفاتي | من هنا
وظائف اخري تهمك ،
》مبيعات عبر الهاتف في أكبر البنوك الاماراتية
》خدمة عملاء بيتزا هت للطلاب براتب 3100 ج 
》 مطلوب داتا انتري من المنزل براتب 4500 ج 
》 وظائف مصلحة الضرائب المصرية لسنة 2020