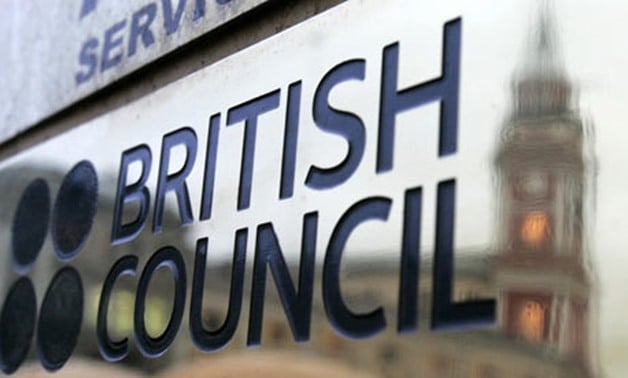 إداري في المركز الثقافي البريطاني بالقاهرة براتب 7700 ج
British Council - Operations Coordinator - EgyCareers
إداري في المركز الثقافي البريطاني بالقاهرة براتب 7700 ج
أعلن British Council بتاريخ 15 أكتوبر2020 عن حاجته إلى Operations Coordinator براتب ثابت يبدء من 7700 جنية
وآخر موعد للتقديم 29 من شهر أكتوبر ،
التفاصيل :
Exams Test Day Operations Coordinator
Date: 15-Oct-2020
Location: Cairo, Middle East and North Africa, EG
Company: British Council
Contract Duration: 1 year (renewable)
Location: Cairo, Egypt
Pay Band 4/H
Salary: 7709 EGP NET/month + medical insurance
Closing date: 29 October 2020
 : Role Purpose
The purpose of this role is to ensure the efficient, effective operational co-ordination and delivery of B2B Exams and Projects at the right cost and customer experience. The role is to support B2B Customers on operational, system and technical issues and report issues and resolutions to the Account Relationship Manager to develop and retain the Account.
This role will also provide technical support for all digital devices during exams sessions. This includes ensuring that the necessary devices are in good working order, properly set up and ready for exam use. The role will need to be on standby during exam sessions and troubleshoot or escalate issues for prompt resolution.
Function Overview
Our work in exams creates international opportunities and builds trust & value for the UK. We:
Give people access to life changing opportunities through UK qualifications.
Support the promotion of the UK as a study destination.
Provide a sustainable base for other cultural relations activities.
We currently have two main examination centres (Cairo & Alexandria) delivering around 150,000 exams to 70,000 candidates annually all over Egypt, with School Exams and IELTS the predominant product lines. We have seen strong growth in recent years and it is expected to expand further. The Egypt exams portfolio is of vital importance to the British Council in terms of the impact it creates for the organization for individuals, institutions and educational systems.
Egypt is coming out of a period of economic turbulence, with signs of stability following the drastic devaluation in Nov 2016 – inflation is decreasing, the exchange rate is steady.
The core focus is to develop the IELTS, Aptis, and Schools businesses, extending reach, enhancing customer and partner support and service, developing new markets, counteracting and pre-empting competition.
Main Opportunities:
Service delivery and Operations
Support registration of exam entries, responding to queries or issues
Provides technical assistance leading up to and on Test Day
Undertakes bulk upload and cash reconciling
Project management and vendor management to ensure procurement, regular servicing and readiness of use of IT related equipment to ensure smooth delivery of exam services.
Ensures technical compliance of equipment and connectivity at test venues
Plans and prioritises own work activities, which span across a range of different work streams, responding to changing and at times competing requirements to ensure effective delivery of responsibilities over a weekly/monthly time horizon.
Supports all relevant to pre-test, test day, post-test services and procedures.
Coordinate with test day operations coordinator relevant tasks of pre-test, test day and post test
Customers/ Relationship and stakeholders
Supporting continuous improvement in the efficiency/cost effectiveness/quality of service delivery/systems in the unit or department
Proactively work with Operations Manager to deliver satisfactory and timely resolution of customer (internal or external) complaints, coordinating input from other team members as required. Ensures the customer is kept informed throughout the process.
Acts as 'help desk' to venue staff and customers / candidates
Develops good working relationships and engagement with Venue Staff and appropriate colleagues throughout the BC to facilitate effective and efficient service delivery.
Act as point of contact and manage escalated issues in country from Venue Supervisors and Venues, supported by Operations Manager / Cluster team when required.
Risk and compliance
Adhere to Quality and Compliance Assurance (QCA) standards, exams boards standards & guidelines, and IELTS audit requirements at all times. Strict adherence to exam security and administration requirements is an essential part of the job
Undertake contingency and risk management on the ground, liaise with Local IT, Examiner or Venue Staff to ensure alignment on communications
Follows agreed corporate risk management processes and procedures when delivering services (e.g. child protection, security policies, financial protocols, anti-fraud measures) to protect the interests of the BC and its customers at all times.
Analysis and reporting
Uses standard procedures and templates, regularly records, analyses and reports on operational activity such as venue staff performance to support senior managers in making timely and effective business decisions that respond to operational needs.
Supports wash-up meetings to review Test Day performance delivery, continual improvement and corrective actions
Finance
Manage financial transactions through SAP and carry out related duties as per role on SAP (e.g. raise purchase requisitions/sales orders) in compliance with essential Finance and procurement policies
Assist with income reconciliation, income collection, vendor payments etc as needed
Qualification:
Bachelor Degree in relevant field
tow years experience working in Operations or Adminstration
Experience working in Exams administration, or exams knowledge or school administration
Experience with logitics, organization and operations
Excellent communication and stakeholder relationship skills
وللأستفسارات و أحدث الوظائف ممكن تتابع إتش ار الموظفاتي | من هنا
وظائف اخري تهمك ،
》مبيعات عبر الهاتف في أكبر البنوك الاماراتية
》خدمة عملاء بيتزا هت للطلاب براتب 3100 ج 
》 مطلوب داتا انتري من المنزل براتب 4500 ج 
》 وظائف مصلحة الضرائب المصرية لسنة 2020