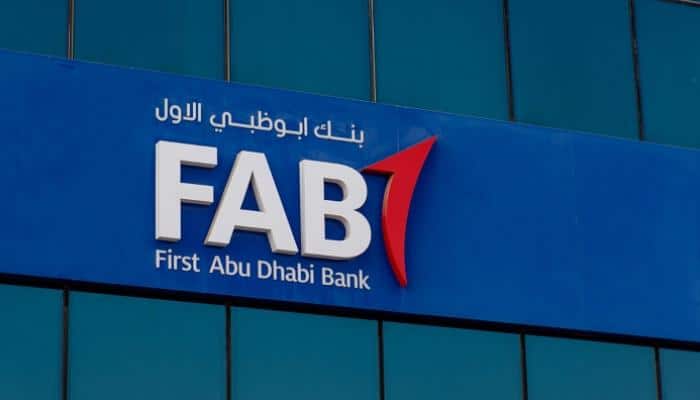 وظائف بنك أبوظبي الأول بتاريخ 18 أكتوبر
Senior Officer - First Abu Dhabi Bank - EgyCareers
وظائف بنك أبوظبي الأول بتاريخ 18 أكتوبر
Job Details
Seniority Level : Entry level
Industry : Banking
Employment Type : Full-time
Job Functions : Information Technology
Senior Officer, HSE
The UAE's largest bank and one of the world's largest and safest financial institutions is growing its global presence. As a result of FAB's international expansion, we're looking to attract and retain the best talent, from Egypt to Hong Kong, from Sao Paulo to Geneva and everywhere in between. We recognize the difference our people bring to the business and #growstronger together.
: JOB PURPOSE
Is to support development, implementation, and reviewing of HSE, through working close with managers and staff within FAB Egypt, Responsible for supporting the development and maintain effective policies, organizational arrangements and systems to protect the health and safety of employees.
: ROLES & RESPONSIBILITIES
Maintain full compliance with current, emerging or changing Occupational Health & Safety as well as Environmental regulations.
Drives different approaches to raise the management and employee awareness towards a culture that integrates HSE programs and procedures within everyday business.
Undertakes HSE evaluations, inspections, provides recommendations, and liaise with different stakeholders & vendors to ensure continuous improvement of HSE posture at different facilities in line with Local Regulatory as well as Corporate Standard requirements.
Develops, adapts, plans, and delivers HSE related trainings to complement Regional and Corporate Strategy.
Engages with key stakeholders with a predefined set of targets focused on improving HSE compliance, awareness, and promoting culture of excellence.
Tracks, reports injury or illness to appropriate agencies, investigates and ensures remedial actions are completed.
Integrates the use of bank provided applications and different tools in meeting everyday business needs.
Provides enough flexibility to accommodate developing and rising needs within role.
Provides advisory HSE support to management, employees, contractors, and others
Support HSE management requirements on report writing, statistical analysis and incident & accident trend studies.
: Main Performance Responsibilities
Implement all electronic security systems (like CCTV, PACS (Physical Access Control), Branch Intruder Alarm, Electronic Metal detector etc.) of FAB premises, branches, ATM, cash center is maintained periodically.
Break and fix /maintenance of electronic security system
Implement electronic security system across FAB Egypt locations
Implement and Maintain of Security Monitoring Centre and its connectivity with Global Command Control Centre , UAE
Connect all electronic security system with security monitoring station and where ever required with GCCC, UAE
Ensure effective administration of Physical access control System across FAB
: QUALIFICATIONS & EXPERIENCE
Bachelor degree in Engineering, Science or any equivalent degree.
Minimum of 3 – 5 years of experience as an Environment, Health & Safety engineer, certified from National Institute of Occupational, Health & Safety.
Knowledge of safety and OH&S regulations required.
Knowledge of firefighting systems and chemical hazards.
Knowledge of ISO certification process.
Excellent level of using Microsoft Office (Excel, Word, PowerPoint, Outlook),
Holds at least the basic safety certificates (OSHA, Firefighting, First Aid, etc…)
Familiar with ISO 45001 & ISO 9001 requirements.
: Minimum Experience
Understand of HSE international & local standards
Able to work under pressure and in challenging situations.
Able to promote the safety culture among company staff.
Able to perform a wide variety of duties and responsibilities with accuracy and speed under the pressure of time-sensitive deadlines.
Detailed oriented, analytical, with strong leadership skills
Excellent verbal and written communication skills with excellent command of English.
Supports the development, implementation, and monitoring of Environmental, Health & Safety programs, and procedures in line with FAB Group HSE Policy to ensure compliance with standards
وظائف اخري تهمك ،
》خدمة عملاء بيتزا هت للطلاب براتب 3100 ج 
》 مطلوب داتا انتري من المنزل براتب 4500 ج 
》مبيعات عبر الهاتف في أكبر البنوك الاماراتية

》 وظائف مصلحة الضرائب المصرية لسنة 2020