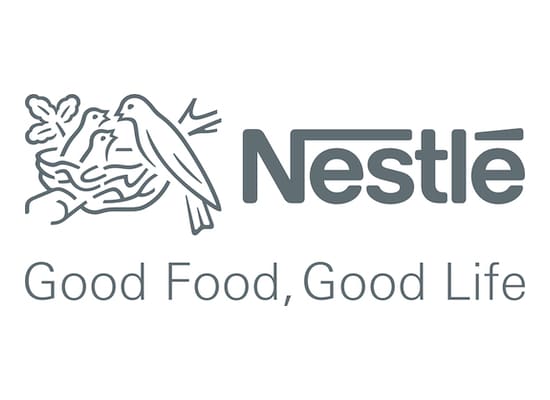 وظائف شركة Nestlé
Nestlé - Jobs - EgyCareers
وظائف شركة Nestlé
أعلنت شركة نستله عبر موقعها الرسمي عن توافر فرص شاغرة للانضمام إلي فريق العمل الخاص بها .
1 – Payroll Specialist
2 – IT
3 – Brand Manager
تفاصيل الوظائف والتقديم :
1- IT Solutions Specialist – Digital & Analytics
Cairo, EG
Position Snapshot
Position Summary
Ensure that the Analytical IT Solution continue to operate and support the evolving MENA market business requirements. Also, support MENA business organizations/teams with guidance, advice and recommendations on digital Security to ensure best in class solutions and activities. Moreover, ensure that changes/ updates to the IT solution that are relevant for the Market and effectively communicated to the Business. And Ensure that the Market and its digital agencies are applying all Nestlé-defined IS/IT policies, standards, guidelines and processes to all digital developments/channels/assets.
A day in the life of…
– Drive and Support power users/ super user networks on new IT advancements with Business Analytics.
– Support local business organizations/teams with guidance, advice and recommendations on digital Security to ensure best in class solutions and activities.
– Be responsible for compliant inventory and use of local digital assets (including Social Media Channels)
– Be familiar with the Digital Development Process and related existing DSU Services / Tools, workplace Groups, Partnerships
– Ensure compliance of local B2C solutions, systems and data to Nestle standards and policies.
– Ensure Businesses are provided with IT solutions and capabilities.
What will make you successful
– Bachelor's Degree in Computer Science or equivalent
– Minimum 3 years of experience
– BI Solutions experience in Power BI, SQL and SAP BO is required
– Certification in Power BI, SAP BO, SSIS, Azure is required
– Working experience on Phyton, PHP, MySQL is preferred
2- Payroll Admin Specialist
Cairo, EG
Position Snapshot
Company: Nestlé Business Services Cairo
Department: Hire to Retire
Bachelor's Degree Holder Business
Deadline to apply 10/10/2020
Position Summary
The role of the Payroll Associate is to perform specific professional activities within the Payroll Team, in an accurate manner and according to strict deadlines.
A day in the life of…
– Ensure accurate and timely payment for all employees' salaries
– Ensure accurate and timely transfers for off cycle payments
– Offer overall support to HR community and related Departments (Pension, FI/CO, Fiscal, Insurance, etc)
– Maintain relationship with and legal reporting to Egyptian institutions (Insurance, taxes)
– Conducting payroll posting
– Acting as back up for other payroll colleagues
– Execute validation & HR reconciliation, prepare control reports for certain critical data/processes
– Responsible for payment preparation and coordination with Treasury to ensure adequate and timely funding.
– Prepare manual booking, as necessary, and assist Accounting Operations in their reconciliation on a regular basis, ledger balances on withholding tax, loans and other accounts affecting payroll.
– Provide monthly GL reconciliations to the local market finance teams for Payroll GL accounts
– Attend to all payroll-related inquiries.
– Perform regular daily audit checks over critical info-types
– Prepare and send payroll reports to all the relevant parties (Market or third parties)
What will make you successful
Minimum 1.5 years of experience in NBS
Very good command of English
Strong Leadership and Communication skills
Strong Analytical Skills
Ability to work in a challenging environment
Can apply the Proactive Cooperation mindset on his/her daily tasks
Proficient use of Microsoft Office
3- Brand Manager
Cairo, EG
Position Snapshot
Location: 6th of October, Egypt
Business Unit: Coffee & Beverages
Full-time
Bachelor's Degree in Marketing
Three to five years marketing experience
Position Summary
When you think Nestlé, what's the first thing that comes to mind? We might be known as the world's biggest food and beverages company, but much more goes into the DNA that makes us who we are. From the health and wellness of our consumers, the quality of our products and the passion that drives our employees, there's always more to life within our fray. As such, we're looking for a Brand Manager to join our Bonjorno marketing team.
Based in our Bonjorno Factory in 6th of October, you'll be reporting to the marketing manager to plan, direct and execute marketing strategies to increase the visibility and performance of our Bonjorno brands. You'll be working alongside some of the best in the industry, in a team of professionals to execute innovative brand and business strategies which build Nestlé's status as the world's FMCG brand.
So what does a day at the office look like?
A day in the life of…
• You get into the office around 8.30 so you can prepare for the meetings that day and touch base with creative and media agencies to develop plans that keep us top of mind to our consumers. This is more than just creating ads. As Brand Manager, you'll also have to understand category dynamics and identify ways to improve your brand's performance in short, medium and long term.
• You may be the custodian of your brand, but teamwork is key. You'll work cross functionally to develop budgets, new product timelines, trade activities, volumes, pricing, promotion, media support and A&P spend.
• Once you've had the updates in the office, now it's really your time to shine. You do what you do best, by develop brand plans, activity grids for planned new products and key promotional initiatives. A big responsibility is developing marketing plans that bring brand to life. This may be through digital or traditional channels.
• In between your planning, you'll present an overview of your category, as well as plans to drive Category share performance and financial KPI's at least twice per year to the Business Manager.
• Before you finish for the day, you track and monitor your brand's sales performance. Are we in line with targets? Having a bad month? But, more importantly, what marketing strategies can we use to boost or maintain our performance. This conundrum will, ultimately, be yours to solve.
What will make you successful
• Bachelor's degree in Business Administration or equivalent
• You will need 3-5 years' experience in marketing (ideally in another FMCG company)
• Experience working in cross functional teams is a must
• You must be able to speak English & Arabic
• You will, ultimately, be responsible for managing some of the country's biggest brands. This will demand an ability to work under pressure
وظائف اخري تهمك ،
》 وظائف البنك الأهلي الكويتي ABK لشهر أكتوبر 2020
》 وظائف شركة أمان لشهر أكتوبر 2020
》 وظائف سيلز لشركة محجوب بتاريج 6 أكتوبر
》 وظائف سمارت جيم برواتب تصل إلي 5000 ج
》 وظائف بنك التعمير والإسكان لحديثي التخرج